Why do Kerala people use houseboats
If Kerala in South India is on your travel list, sooner or later most travelers will be asked about a houseboat in the Kerala backwaters. In this blog we explain the advantages and disadvantages of a houseboat, give you an overview of the prices and also show you various alternatives!
Houseboat in Alleppey.
What are the backwaters and what is a houseboat?
The backwaters in South India are a unique network of waterways with 29 lakes and lagoons, 44 rivers and 1,500 kilometers of canals and waterways. The backwaters are home to countless animal and plant species and an absolute highlight on any trip to South India.
The backwaters are best known for their motorized houseboats, on which you can sail across the water. Today's houseboats in the Kerala backwaters are a modern version of the original boats called kettuvallams. The boats were previously used to transport spices, rice and other food in the backwaters. In the local language, Kettu means sewing or lace and Vallam means boat. The word refers to the traditional construction that makes the boats so unique. The boats are still built from Aanjiils wood and bamboo to this day. In addition, not a single nail is used for the construction, but the beams are connected with coconut or palm fibers.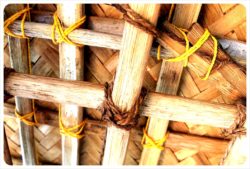 The traditional design of the kettuvallams. Credit: globetrottergirls
Strict rules for houseboats in the backwaters
In recent years, as tourism has increased, so has the number of houseboats and related problems. The number of boats has meanwhile been limited and only one new houseboat will be allowed if an old one is scrapped. The rules have also tightened as to where a houseboat can pass and where you can moor. The stricter rules and restrictions try to curb the increasing environmental pollution caused by the motorized boats and to protect the flora and fauna.
Here we have also put together 5 more tips for your Kerala vacation!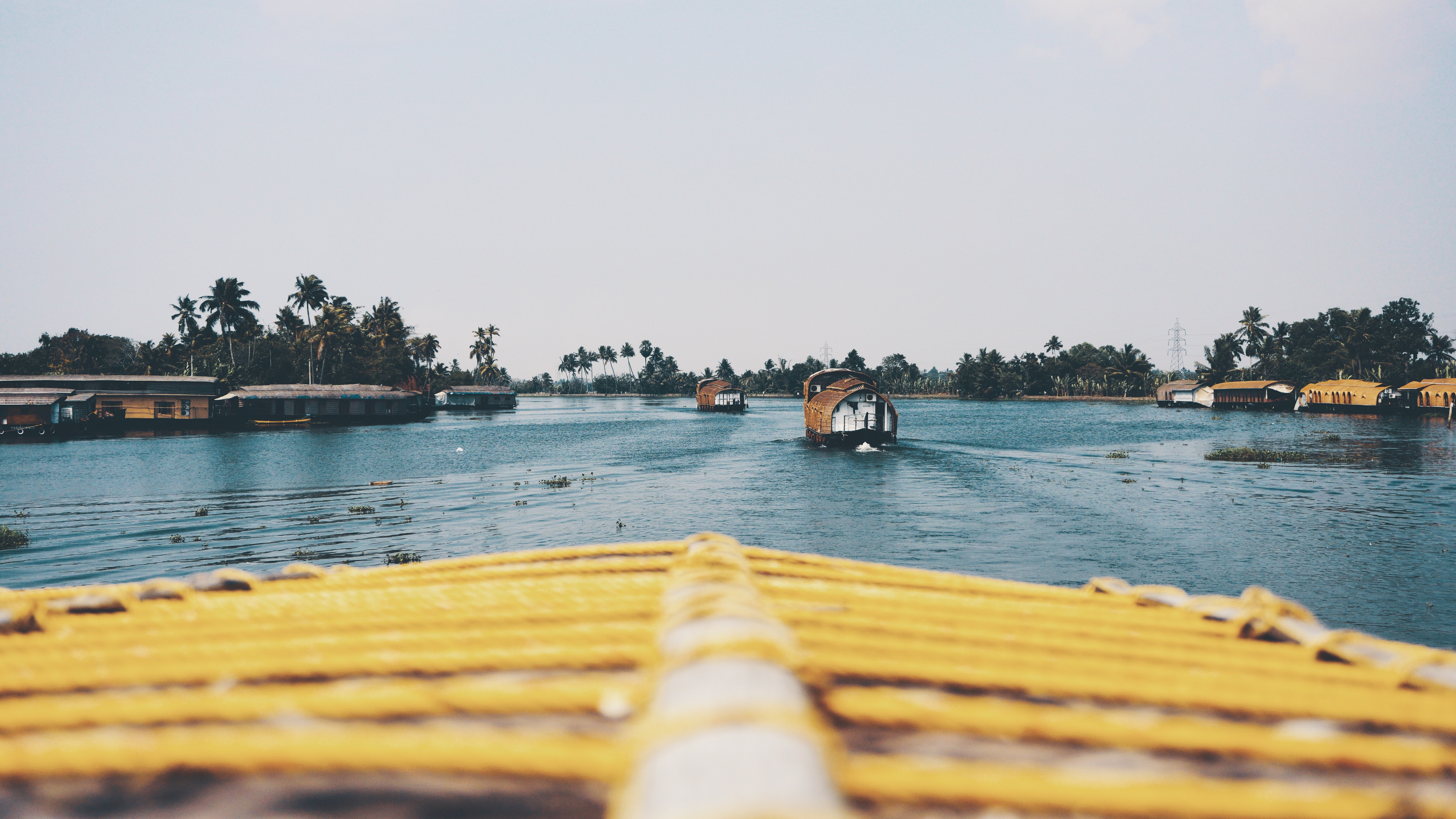 The number of houseboats has increased in recent years and is now limited.
Reasons for a houseboat
There are several reasons for a houseboat in the Kerala backwaters. Most important, however, is your arrival and departure, how many travelers you are and what you want to do.
A stay on a houseboat lasts around 21 hours, with a check-in at 12 noon and a check-out between 9 a.m. and 10 a.m. So if you arrive late or have to leave early, a houseboat is not worth it, as you would lose too much time.
Once on the houseboat, you drive around the canals and lakes for about three hours until you dock on a lake or a small island. You will also spend your night docked.
There is always a boatman and a person on board who will take care of your well-being. As soon as you set foot on the boat, you will be spoiled with delicious food from South India. Fresh fish, fruits and authentic specialties are served throughout your stay.
On the boat there is always a place to lie down and relax, where you can enjoy the backwaters in peace. Often you dock on an island, which you can explore on foot if you want.
Basically, a houseboat is a very relaxed experience, but you don't see much of life in the backwaters. It is now also restricted where the houseboats can drive around, so that the houseboats mostly only sail around on the large lakes and canals.
Classic houseboats have one bedroom for 2 people, but there are also boats with 2 or 3 double bedrooms. But remember: the larger the boat, the fewer canals and lakes it can navigate due to its size. With a classic houseboat for 2 people you have to reckon with costs of at least 200 euros for one night. Of course, there are no upper limits. There are houseboats with a roof terrace or even whirlpools.
Are you traveling from Mumbai to Kerala? We show you the different travel routes!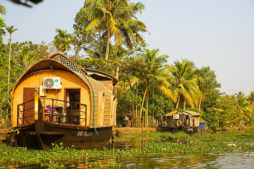 The houseboats are available in different designs.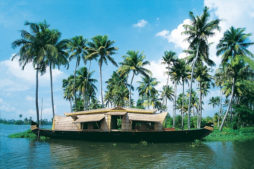 Relaxed on a houseboat in Kerala!
Reasons against a houseboat
As already mentioned, houseboats are restricted where they can go and moor. So you cannot go deep into the backwaters and experience nature, for example with a canoe. You will also not experience nature and the animal world as well as the culture of the people as closely as, for example, with an accommodation on land. You may have an unforgettable time on a houseboat, but it is also a little isolated.
We also generally do not recommend a houseboat to single travelers, as it is a relaxing experience, but you can quickly get bored on your own. Houseboats are best suited for 2 to a maximum of 4 people.
Another aspect to consider is the environment. The boats are motorized, so they need fuel and produce exhaust gases. The backwater ecosystem suffers from boats, noise and water pollution.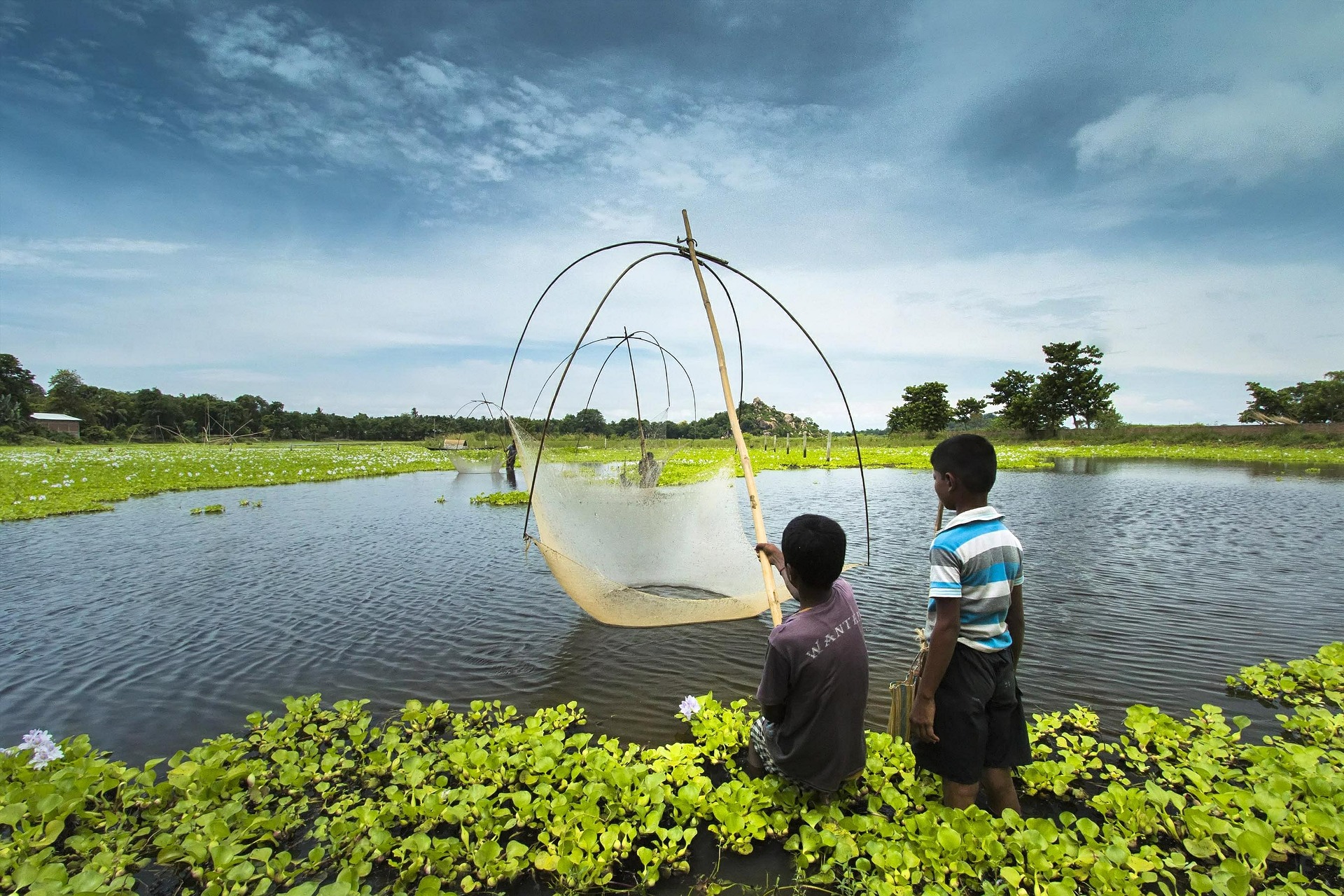 The backwaters are home to thousands of people.
Alternatives
There are many good alternatives to houseboats in the Kerala backwaters. Here you will find a lot of beautiful accommodations and some of the best homestays in India. In a homestay you take part in the lives of the residents, eat authentic food and sustainably support the local population. You can also see more of the surroundings in an accommodation, you can move freely on foot or rent bicycles and take small excursions along the backwaters.
Some accommodations are located in the middle of the backwaters on their own island, such as the beautiful Riverdale. From your accommodation you can of course go on excursions on the water and rent a canoe, with which you can also drive into narrow canals. So you experience nature up close. Other alternatives are a boat trip with a smaller non-motorized kettuvallam, rowing boats or the public ferry.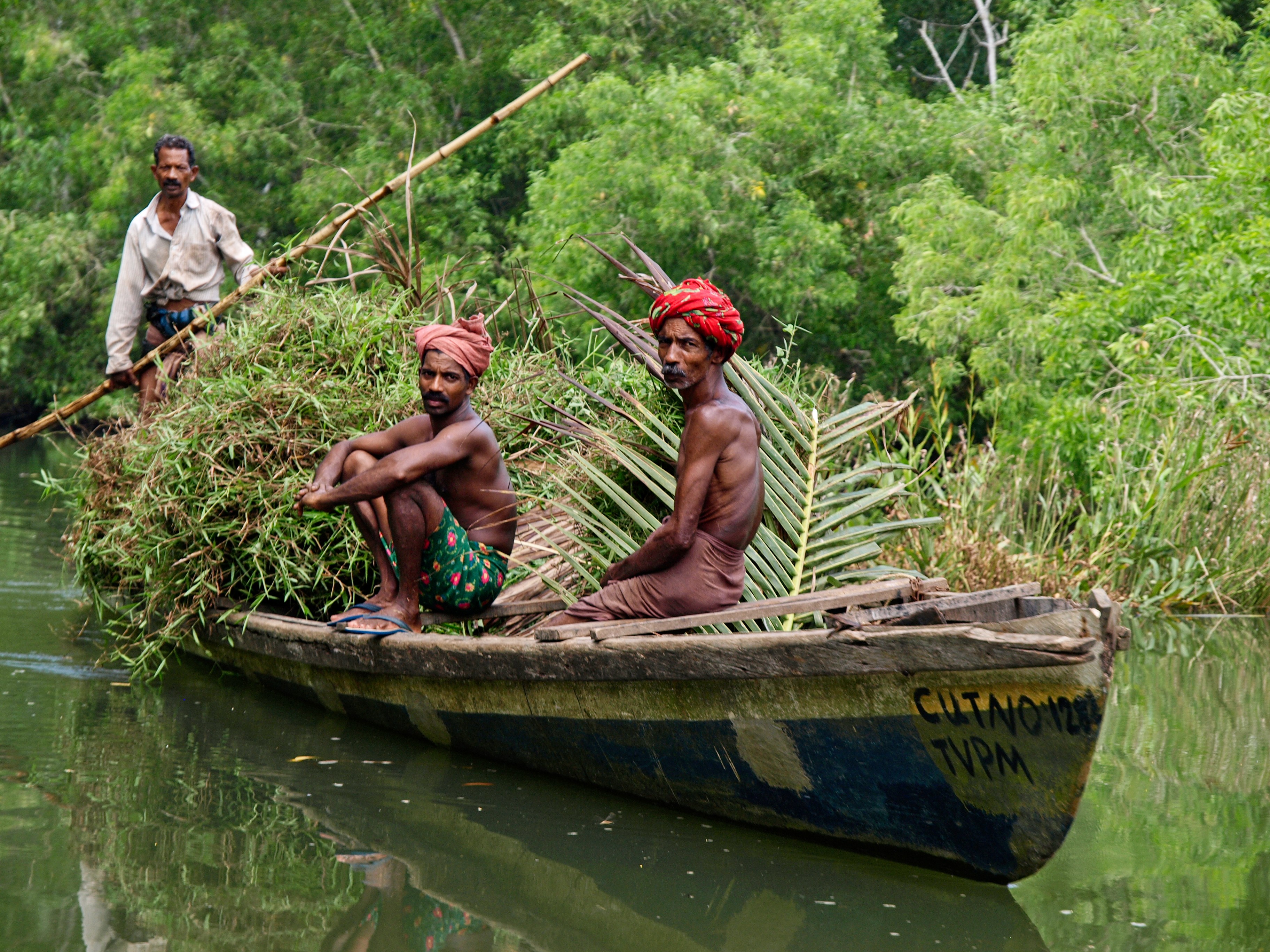 Experience the backwaters and their people. Credit: Willem de Lange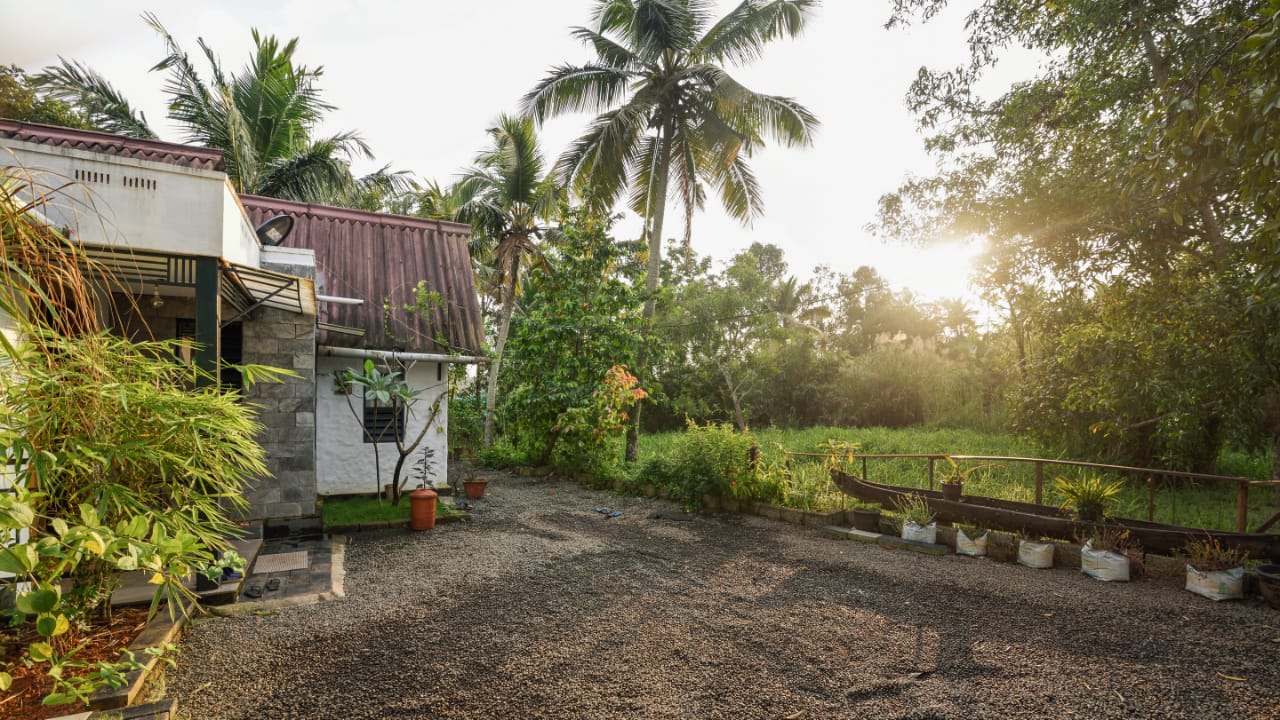 The beautiful homestay Riverdale. Credit: Riverdale.
We hope, of course, that we could help you decide for or against a houseboat in the backwaters of Kerala! Regardless of whether you decide for or against a houseboat, we will plan your trip for you, individually and without obligation!