Is it worth trying my project out
Why it is worth trying something new
I am a very inquisitive person, I like to try new things and go new ways. It all started when I was looking for a challenge again. I wanted to do something that was so extraordinary that I could experience everything anew. I wanted to try something that no one in my family or class had experienced before - and not just follow in the footsteps of a previous one. I didn't want to follow a trodden path. On the other hand, I wanted to do something that would benefit me.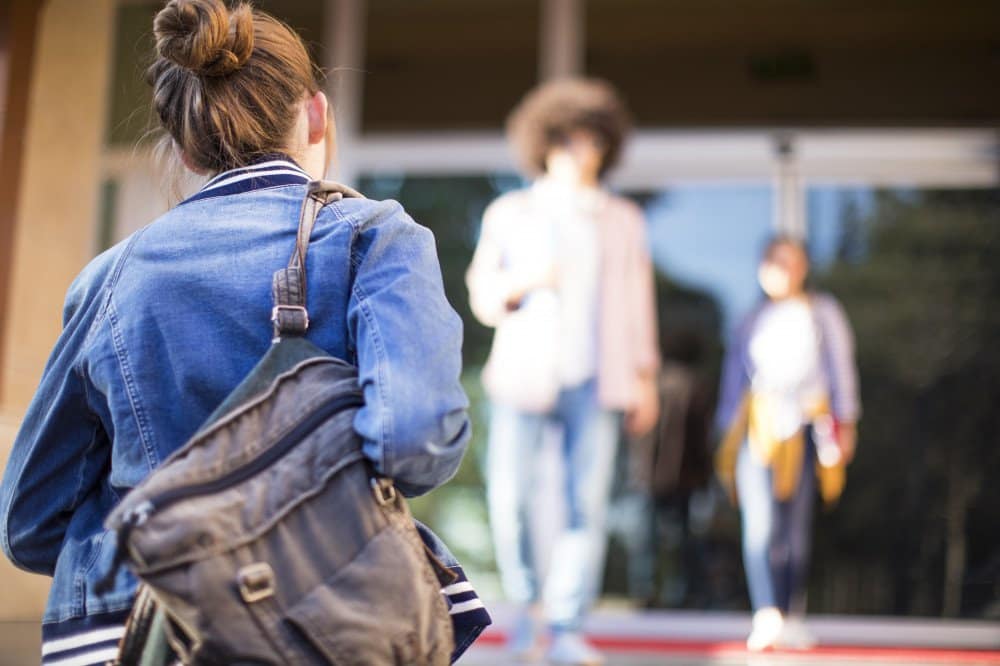 As an extraordinary student among all "real" students - a time in which Rosa learned a lot, not only in technical terms. © iStock / MEINPLAN.at
One day I pricked my ears when my cousin told me about the opportunity a colleague had taken of him. In addition to school, he had attended lectures at a university. After doing some research as to whether it would be so easy for everyone, I came across the website of the Austria School for Talented Students. I didn't have much to do with them up to this point, but I read through the offer "Students at the Universities" with great interest, whereupon I decided to apply.
Application & critical looks
The application largely consisted of a letter of motivation and my school's consent. I had to convince my director that it would not harm me or my academic performance if I missed three hours a week to go to Linz to the JKU. Then I was officially enrolled as an extraordinary student.

I could hardly believe my luck: I had the great honor of attending lectures - when I was only 16! When I was there for the first time to confirm my enrollment and to get my student ID, I was grinning a little too much because I was eyed critically by some students.
Collect new experiences
With the blessing of my director and the student ID in my pocket, we were ready to go. I had decided on three lectures in the field of plastics technology. In retrospect, however, I found out that I could have signed up for lectures in any subject - but by then it was too late.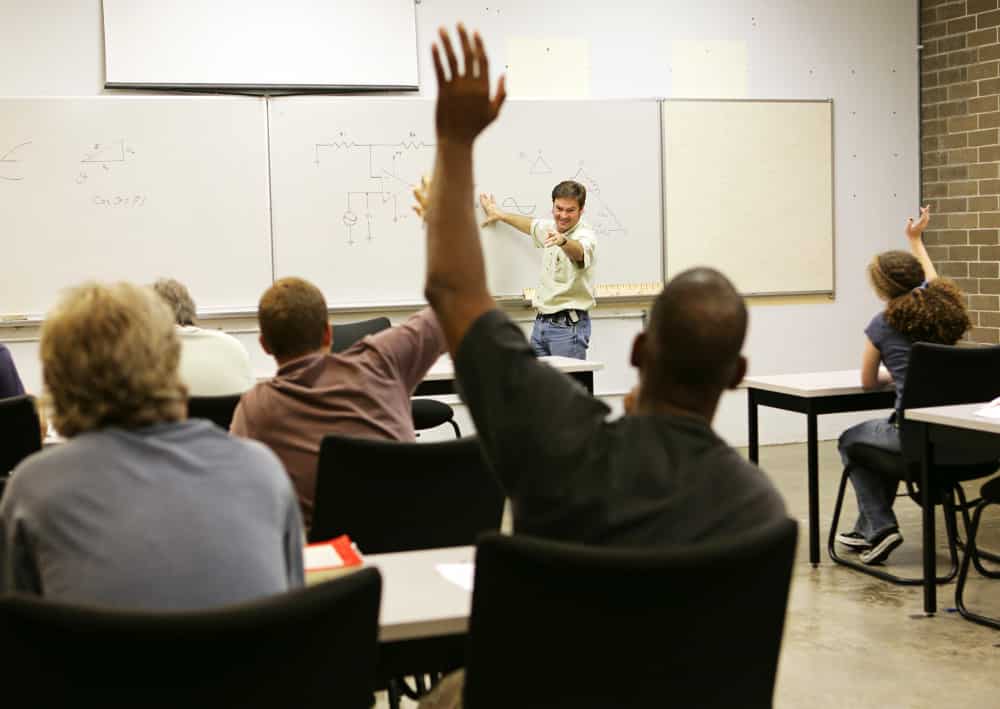 In some subjects, stamina is put to the test. © iStock / MEINPLAN.at
So I now attended weekly lectures with names like "Polymer Processing Technologies" for example. Of the three courses, this was the one that was the hardest for me: I simply lacked too much basic knowledge, especially in mathematics, to be able to keep up. In this lecture, which was very interesting despite all the difficulties, I did not take an exam. I simply did not trust myself to do it, and I had no compulsion either.
The second lecture that I had decided on was called "Introduction to Plastics Technology" and took place over two weeks. We had eight units that were divided between four professors and each of them had a special focus. This gave me an insight into the fundamental aspects of studying plastics technology and was also able to get some ideas for my pre-scientific work, which I am currently writing in the Matura class.
The third course was blocked and dealt with natural fiber composites, a very future-oriented topic. Finally, we should give a presentation on one of the topics covered. Basically, I have no problem speaking in front of people, but under these conditions - with a lot of older, "real" students - I was a bit nervous. It wasn't really any different than giving a lecture in front of a school class, I am richer by that experience!
What I have learned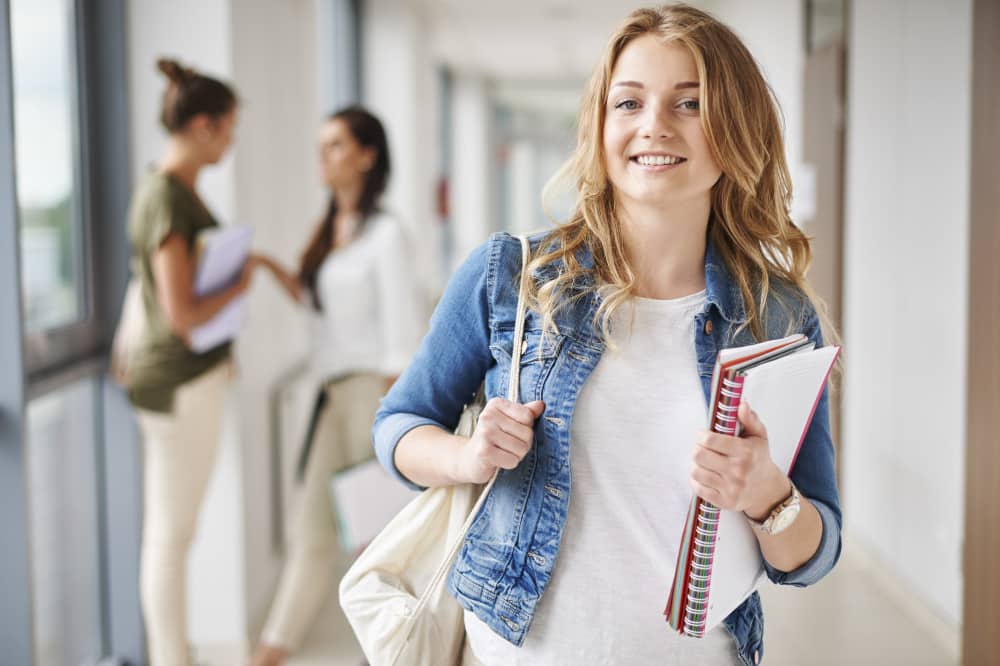 Daring, won - Rosa has gained many experiences and now knows what to expect in the next year. © iStock / MEINPLAN.at
It's now been a year since I got on the weekly train to Linz. Despite my preference for studying chemistry, it was certainly not in vain to get a taste of plastics technology. I now have an idea of ​​how a course of study works, I know how to register, choose courses and roughly how they work. I was able to experience the atmosphere at a university and have a good picture of what my next few years could look like. I also liked the subject itself very much and I am happy to learn a lot about the so often vilified plastics: Because the positive sides of this material are all too often overlooked.
I am glad that I have gained all this experience and can only recommend to everyone, whether a student or a newcomer to a job: try something completely new again. It doesn't have to be a new course of study - how about doing something that you've wanted to do for a long time? Trying something out is exciting, you get to know yourself better and your self-confidence also benefits from it. In my opinion, if you try out a lot of things and stay curious, you just know better what you really want to achieve in life.
Try it out: There are sure to be great experiences waiting for you that are really worth it!
Rosa Kremslehner
I come from Lower Austria and am currently attending the Matura class of a grammar school. I studied for one semester as an extraordinary student at the JKU in Linz. I want to start studying chemistry next year because I feel at home in the natural sciences. In my free time I love playing volleyball and cooking delicious vegan food, and I also love to write and philosophize on a wide variety of topics.