Why is Russia violating the INF Treaty
INF Disarmament Treaty: Russia Provides Evidence
The head of the Russian missile and artillery forces, Mikhail Matveevsky, said that the range of the missile type 9M729 is a maximum of 480 kilometers. The INF treaty bans missiles with a range of more than 500 kilometers. Speaking to journalists and foreign military envoys, Matveyevsky stated that the distance had been confirmed during strategic exercises and could not be changed during the operation.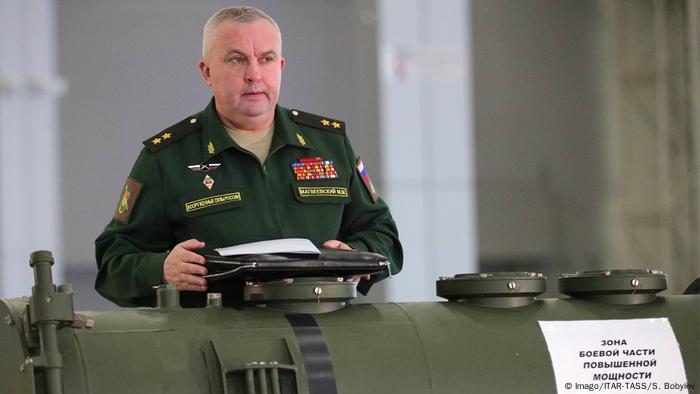 According to Michail Matvejewski, chief of the artillery, the 9M729 missile system complies with the INF treaty
The US accuses Russia of violating the 1987 disarmament treaty with the development of the 9M729, also known as the SSC-8. The defense alliance NATO also sees the system as a breach of treaty. Washington had given Moscow 60 days by February 2 to completely destroy the cruise missile system. Otherwise the US government will terminate the agreement.
Russia has long denied violating the treaty. However, it is the first time that the country has published information on the missiles in question. According to Matveyevsky, this is a sign of "voluntary transparency".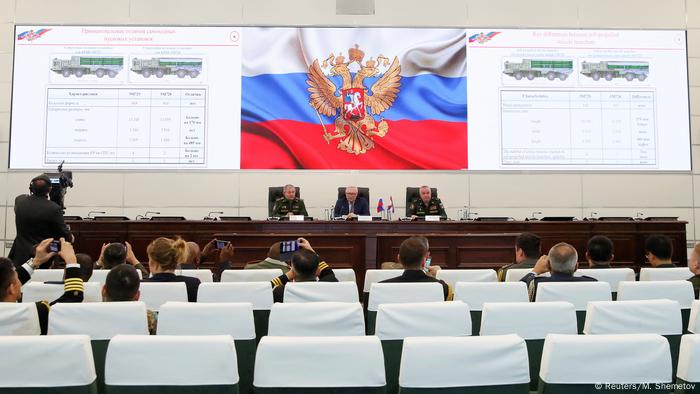 Journalists and foreign military envoys attended the presentation near Moscow
Sergei Riabkov, deputy foreign minister, said at the event that the treaty must be upheld. "It is now up to the Americans to make a decision."
Foreign Minister Maas on the road as a mediator
Federal Foreign Minister Heiko Maas had demanded on Wednesday morning before leaving for the United States that Moscow must "now verifiably disarm the banned cruise missile," he said. Maas had already spoken to Russian Foreign Minister Sergei Lavrov about the treaty last Friday in Moscow.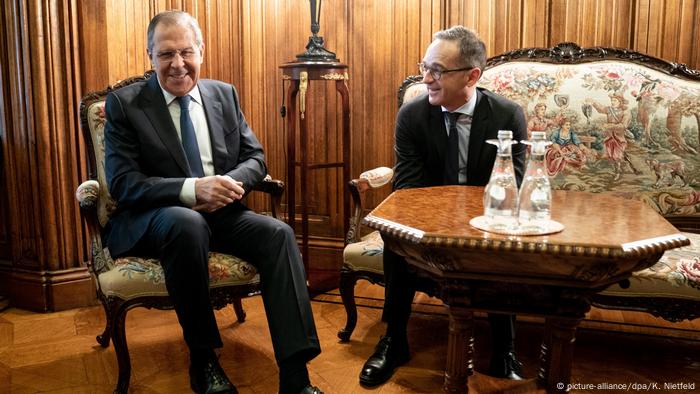 Foreign Minister Maas (right) spoke to his Russian counterpart Lavrov about the INF treaty on Friday
Maas' short visit of just four hours to his counterpart Mike Pompeo in Washington is also said to be about rescuing the agreement. So far, the chances of success of the so-called "shuttle diplomacy" have been considered slim. Moscow has so far shown no sign of giving in. At the same time, Vice Foreign Minister Riabkow accuses the US of having ignored an offer to inspect the missile system.
Further topics of the foreign minister's visit from 10 p.m. (CET) are the future of Syria after the announced US troop withdrawal, the Iran policy and possibly also the controversial Baltic Sea pipeline between Russia and Germany.
ust / rb (afp, dpa, ap)