BR CLASSIC
Jazz playlist for gray November Blue Notes against autumn gloom
November 2nd, 2016 by Beate Sampson / Roland Spiegel / Ulrich Habersetzer
Gray skies, fog, drizzle - November can be pretty dark. The BR-Klassik jazz editorial team has put together music tips with soul, blues and spirit that are guaranteed to help against autumn melancholy.
Maria Schneider Orchestra: The Thompson Fields

Source: artistShare When the autumnal glow of the woods gradually loses its strength and you can already feel the impending melancholy of gray days creep up, a soothing bath in the timbres of the music that Maria Schneider has written for her orchestra, which has existed for 20 years, is recommended . An almost symphonic splendor is unfolded here with largely common big band instruments and an accordion. Radiant harmonies emerge from delicate sounds, and hymn-like melodies emerge from floating atmospheres. In addition to the impressionism of this painted music, there is the captivating expressiveness of the sensational soloists. With their improvisations, they tell stories: of the interplay between nature and people, of the delicate butterfly and the mighty tornado, of the call of a rare bird, of the sound of the wind in the bean field, of the sense of community in the vastness of Minnesota, where Maria Schneider grew up. These impressions inspired her to create music that tells of the connection between the individual and the great creation.
Rolf Kühn: Spotlights

Source: © MPS Right from the start he seems to be saying: Listen, I have something to tell you - you won't believe it! Rolf Kühn's playing dances and jumps, the clarinet sounds mischievous and challenging, a cello is added, and, to the delight, the melancholy in the opener with its soft klezmer sounds. But the cheerful tone prevails, which is so characteristic of Rolf Kühn. He turned 87 in September and is clearly not wasting his time on November quarreling. His current album with mostly his own compositions is simply up to date and immensely varied. The world-renowned clarinetist, who grew up in Leipzig, plays on it in seven unusual constellations, from duo to quartet. For example with the cellist Asja Valčić, the bandolim player Hamilton de Holanda and the oboist Albrecht Mayer and with his brother, the pianist Joachim Kühn. There is swinging, indulging in beauty of sound and the freedom of expression is celebrated. Experience resonates in every note and the desire for adventure in the music.
Shirley Horn: You won't forget me
YouTube preview - no data is loaded from YouTube.
Shirley Horn & Miles Davis - You won't forget me
When thoughts of lost love arise in November, the jazz classics often have the poetry to offer that one does not see oneself capable of when reflecting on past suffering and happiness. When the great Afro-American singer and pianist Shirley Horn explores the maximum flexibility of the songs on this album from 1991 and never ceases to swing for a moment, it brings comfort and musical enjoyment in one. The way she accompanies herself in a very reduced way, harmonizes in an exciting way, works with rhythmic delays and sets caesuras with individual, emphasized tones, is absolute personal style and electrified - just like her singing, which has something serene and gently gets under your skin. Shirley Horn's long-standing trio with Charles Ables and Steve Williams is incredibly well coordinated and their guest musicians are legend: Branford and Wynton Marsalis, Toots Thielemans and Miles Davis were friends of the musician, who died in 2005, and their sound signatures set additional highlights in the timelessly beautiful shimmer of this Music.
Madeleine Peyroux: Secular Hymns

Source: © impulse! Cloudy days, gray on gray, sunlight that comes too late and leaves too early. No wonder when you feel "kinda sad and low", as the beautiful song "Got you on my mind" says. American Madeleine Peyroux sings the hit from 1951 on her new album "Secular Hymns". The relaxed, languid cool with the chanson undertone (who lived as a teenager in Paris and was a street musician there) recorded these "non-church hymns" - as the title should be understood - in a church of all places. Namely in a village in Oxfordshire, England, the acoustics of which she was particularly enthusiastic about after a performance at this location. Only three musicians can be heard here - Peyroux himself with guitar and vocals, as well as John Herington (electric guitar and vocals) and Barak Mori (double bass and vocals). Songs like "Tango till they're sore" by Tom Waits or "Everything I do gonh be funky" by Allen Toussaint sound extremely transparent and yet never sparse with the three is at work here, but relaxed love of music. One would almost like to believe what another song title on this CD says: "Hard times come again no more".
Jacky Terrasson / Stéphane Belmondo: Mother
YouTube preview - no data is loaded from YouTube.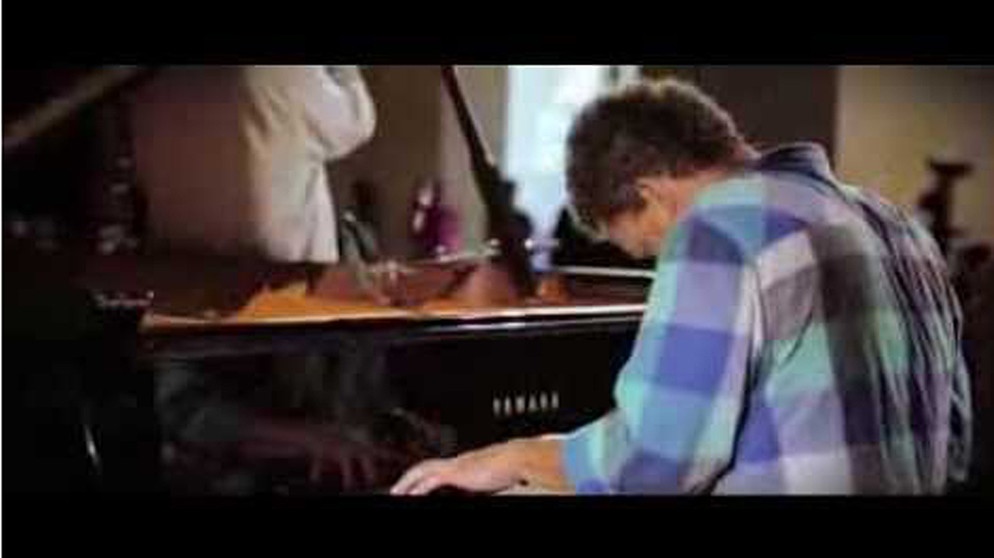 Jacky Terrasson & Stéphane Belmondo - Mother
Simple combination, big impact. Two musicians - a trumpeter, a pianist - meet. Without effect devices, without additional colleagues in the background. A duo, pure and without an artistic superstructure or substructure. They play some evergreens and some very melodic original compositions. "Mother" is the name of the CD after a piece by one of the two musicians. They are: Jacky Terrasson, French-American pianist, who was born in Berlin. And: Stéphane Belmondo, French trumpeter who only has the last name in common with a famous actor. These two are masterful in telling stories together. Her music swings, is full of punch lines - and sounds wonderful, regardless of whether it is jazz classics like Charlie Haden's "First Song" and Dave Brubeck's "In your own sweet way" or French chanson melodies like Charles Trenet's "Que reste" -t-il de nos amours "play. If they then slow down Stevie Wonder's "You are the sunshine of my life" with relish and with lots of quiet punchlines, that fits well into autumn, but with beautiful bluesy dangling leaves enough sun for the ears.
Archie Shepp & Horace Parlan: Goin 'Home

Source: © SteepleChase These are recordings that dissolve all adversity into thin air. Saxophonist Archie Shepp, the big rough one with the delicate core, and pianist Horace Parlan, the discreetly swinging man with a fine lyrical streak, recorded a series of spirituals and gospels in particularly intimate versions in Copenhagen in 1977. "Goin' Home "is the name of the album that amazed the jazz world at the time: Many would not have expected as much tenderness as in these recordings from Archie Shepp, who up to now had primarily emerged as a harsh power avant-garde with screaming saxophone tones. The reactions at the time were divided. Today we can all agree: The way Shepp and Parlan play pieces like "Go down, Moses", "Swing low, sweet chariot" or "Sometimes I feel like a motherless child" is not only of seldom achieved beauty, but also of captivating expressiveness. When Shepp provides the melody and the improvisations on the slow piece "Nobody knows the trouble I've seen" with swirling inconsistencies, deliberately shrill whistling highs and lots of small rhythmic freedoms, you can feel that this musician is also interested in it had a completely liberated expression in his heart. His game is full of soulful intensity: One that can transform autumn into spring for moments - even with very sad melodies.
Ralph Towner: Anthem
YouTube preview - no data is loaded from YouTube.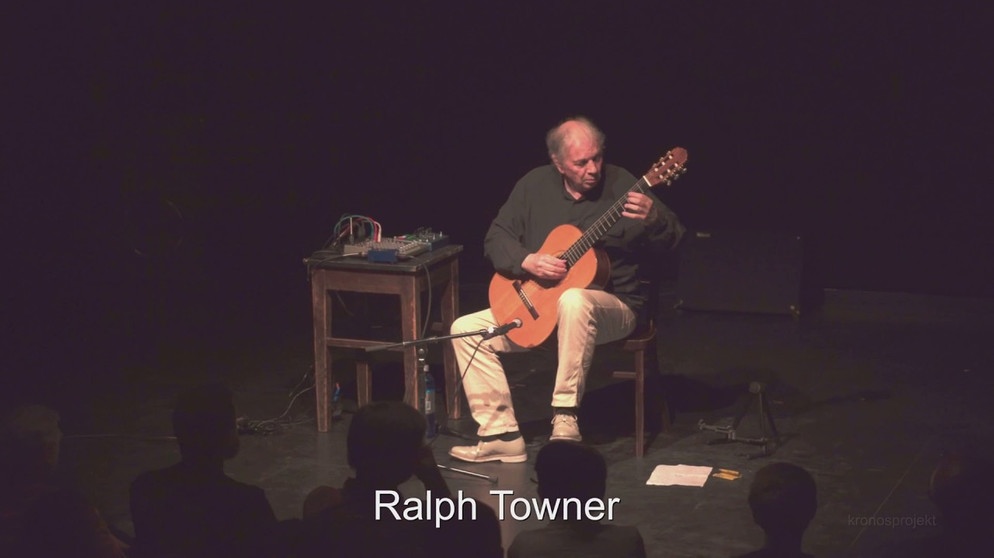 Ralph Towner - Anthem - Solo in Leipzig 2017
A young classic - with recordings from the year 2000. A CD that you can use if you want to lighten the mood with quiet pieces that take time for wide arcs. The American guitarist and composer Ralph Towner (also a very good pianist and also a trained trumpeter) can be heard solo throughout. Both on a concert guitar - the type of guitar that classical guitarists use - and on a 12-string western guitar. It is ravishing with what inner calm Towner lets melodies bloom over progressive harmonies in ever new variations, especially in the title track "Anthem", which repeatedly gains new variations from a beautiful, delicately melancholy melody in the improvisational passages. And everything is practically live: no sampling, no added tracks. Pure solo. Pieces that could be like guitar tales by an evening fire. Which lead to many different moods and always put considerable virtuosity at the service of musical substance. With such perfect music, any weather condition can be better endured.
Duke Ellington and Johnny Hodges: Play the Blues Back to Back

Source: © Verve It's a feeling that cannot be described: You have the blues. It feels sad and happy at the same time, the world seems to stand still and still turn much too fast. When the days get shorter, the blues catches you even faster.
It is not always advisable to fight like with like, but blues against blues works very well and the record "Back to Back" by Duke Ellington and Johnny Hodges is ideal for that.
Alto saxophonist Johnny Hodges was a member of Ellington's big band for almost 42 years. In this recording from 1959, the two play together in a small combo and it is precisely this togetherness that makes "Back to Back" a wonderful antidote to the November tribulation. When Johnny Hodges draws his notes with smooth vibrato and calmly and weightlessly intones the themes of classics like "Careless Love" or the "Basin Street Blues", when Duke Ellington, here just a pianist, leaves out all useless notes and casually sets perfectly timed accents For example in "Weary Blues", when the secret star of the recording, trumpeter Harry "Sweets" Edison ", puts every note on the gold scales and only musical gems come to light, then you can let yourself fall into the safety net of the blues .
Yonathan Avishai: Modern Times

Image source: © trio In our modern times, hectic rush, stress and constant overwhelming reign. Pianist Yonathan Avishai's "Modern Times" is an alternative to this: Concentration on the essentials. At the beginning: hits on a block of wood, pure, clear, seemingly banal. What then comes is the story of a music that often seems calm and simple, but creates an infinite tension in its small structures. The Israeli pianist Yonathan Avishai, born in 1977, did what all instrumentalists try: you can recognize his playing immediately. His sound and way of playing are radical in their own way. He takes breaks where you don't expect them to. Sometimes he tastes his Middle Eastern colored melodies, sometimes he lets them tear off abruptly. His pointed style could be reminiscent of a Count Basie of the 21st century and his compositions captivate with clarity, blues-soaked melancholy and at the same time airy-light themes. His fellow musicians Yoni Zelnik, double bass, and Donald Kontomanou, drums, are perfect partners for this kind of deliberately gaping interaction. "Modern Times" is unusual down to the last note.
Eva Klesse Quartet: Obenland

Source: © Enja / Soulfood There is this very special blue. If you climb a mountain on a foggy autumn morning, the moment sometimes comes when it "rips open". You reach the sun through the low-lying clouds. A brief moment before that happens, everything is bathed in a peculiar blue light: the light of an in-between world. The "Eva Klesse Quartet" provides the soundtrack for this transition between heavy cloud air and the "Obenland". This is the name of the recently released CD by the Leipzig drummer. Music to indulge in, to wear yourself out on - music that suddenly reveals another world. The three fellow musicians, pianist Philipp Frischkorn, bassist Robert Lucaciu and alto saxophonist Evgeny Ring, contribute compositions as well as the band leader. The album still sounds like one piece, because it's about the playing style of the four. They give each other space. Eva Klesse in particular opens rooms for her musicians, gives the sounds of the others the necessary oxygen, envelops them in a fine mist and gives them a light tail wind to push them up into the sun. A CD for explorers and people who want to enjoy music carefully.