Without your past, you are instantly free
Lecture CD
How we can let go of yesterday
From Betz, Robert
Robert Betz Verlag, audio CD, playing time approx. 70 min.
ISBN: 978-3-940503-65-7
We deliver this item free of charge within Germany. Price incl. VAT
Most people do not live with their consciousness in the present, but are entangled in their past in many ways. Only when we come into clarity and peace with everything that has happened in the past and with each person can we let go of the past. What we condemn holds us tight, it cannot go. Everything we have experienced and created in the past is waiting for our recognition and appreciation. Only then are we free to receive the gifts of the present. If this does not happen, we are painfully repeating our past.
We deliver this item free of charge within Germany. As a rule, we ship the next working day at the latest. Price incl. VAT
Listen
Author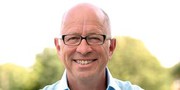 Robert Betz, born in 1953 in the Rhineland, has been one of the most successful psychologists, seminar leaders and key speakers in German-speaking countries for years. With his lifelike and humorous lectures, he has inspired over 300,000 people across all age groups over the past twenty years. His books, including four SPIEGEL bestsellers such as "Do you want to be normal or happy", have sold well over a million times.
On the Greek island of Lesbos, he and his seminar leaders hold a large number of vacation seminars every year, which over 10,000 people have already attended. All information about his offers can be found at www.robert-betz.com and www.robert-betz-shop.de
There are currently no product reviews.
Write the first!
Customers who bought this product also bought the following products: