Tax law revolution in India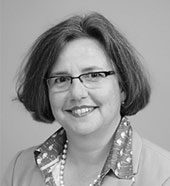 The fascinating thing about India is that no day becomes a mere routine and every day offers surprises. Not everyone likes it. Those who don't like it look for and find many reasons not to invest in India, not to travel to India and not to eat Indian food. India fascinates or frightens, and it polarizes.
It is similar with tax practice in India. On the one hand, there is a lot of catching up to do in terms of speeding up numerous tax processes, training senior tax officials and curbing corruption. Much is too cumbersome, too tedious and too labor-intensive. On the other hand, with a new government it was possible to make many changes in a very short time that were unthinkable just a few years ago. This often happened almost unnoticed in Germany and by non-tax specialists.
It had head of government Narendra Modi In May 2014 set the goal of creating a stable, predictable, citizen-friendly tax system during his tenure that should end tax terrorism and promote growth.
The introduction of an India-wide VAT system was seen as the strongest signal for the government's assertiveness. As a result, a large number of individual indirect tax laws in the respective individual states were repealed on July 1, 2017. The skepticism and resistance were and are still to a certain extent. Nevertheless, this reform is a tremendous political effort by all those involved, which honestly should not be judged for another year or so. But the law is there now. And politically it is a masterpiece, because the drafting of a federal law in the federal structure of India and with elections in the various states running at the same time was difficult. However, it is less masterful in terms of tax law - there are still a lot of ambiguities.
This new sales tax law is associated with a huge digitalization of the financial management processes, which - unnoticed by the taxpayer - should regulate the distribution of sales taxes between central and individual states as well as the input tax offsetting. Here the state has used a digital platform, the so-called GST network, in which various major Indian banks and insurance companies are stakeholders in addition to the local authorities. They brought in their experience and commissioned the IT service provider Infosys with the implementation. At the end of September 2017, after submitting the monthly tax returns for July, it will be possible to assess to what extent the technical breakthrough has been achieved.
In addition, every single turnover must be recorded with all details so that the input tax offset can also be carried out at the customer. Anyone who knows the problems of recapitulative reports in Europe will already have an inkling of what the companies will face here. Has the indirect tax reform been successful or is it too complicated? Do you look at the starting position or the result?
Digitization in financial administration has already been proposed by the tax administration reform commission set up by the previous government and can already be felt in some of the more recent processes in financial administration. Digital complaint procedures for income tax or the digital accounts of withholding taxes paid for a taxpayer under his PAN number are just a few examples of recent years that are increasingly leading to transparency and accelerated processes. If lower tax certificates and tax refund processes can also be applied for digitally in the future, bureaucracy and corruption are already clearly in their place.
Modes himself coined the term "tax terrorism". In many cases, taxpayers and companies have historically only been able to claim their rights in court. Now the tax authorities have "quietly" let go of numerous tax processes, which were unnecessarily maintained despite opposing decisions by the high courts, by means of the tax authorities' dismissal of lawsuits in favor of taxpayers. In addition: Taxpayers receive documents and letters - depending on the amount paid - personally from the tax officials responsible for them, inquiries are processed faster, the service concept is introduced.
The demonetization also clearly led to more transparency. Across India, 25% more tax returns were filed as of July 31, 2017. If a suitable state whistleblowing system were added while maintaining the anonymity of the whistleblower, another important milestone would be reached. That would give companies from Germany willing to invest, especially in the infrastructure sector, which is so urgently dependent on investment, significantly better opportunities for action and have a strong economic impact.
Incidentally, a lot is already being done in India to remedy existing grievances. The pace of change is breathtaking. We Germans are advised to get an idea of ​​this new India for ourselves in any case. This not only applies to investors and entrepreneurs, but also to compliance officers.
Saskia Bonenberger, auditor / tax advisor, New Delhi